Student completes walking challenge in memory of best friend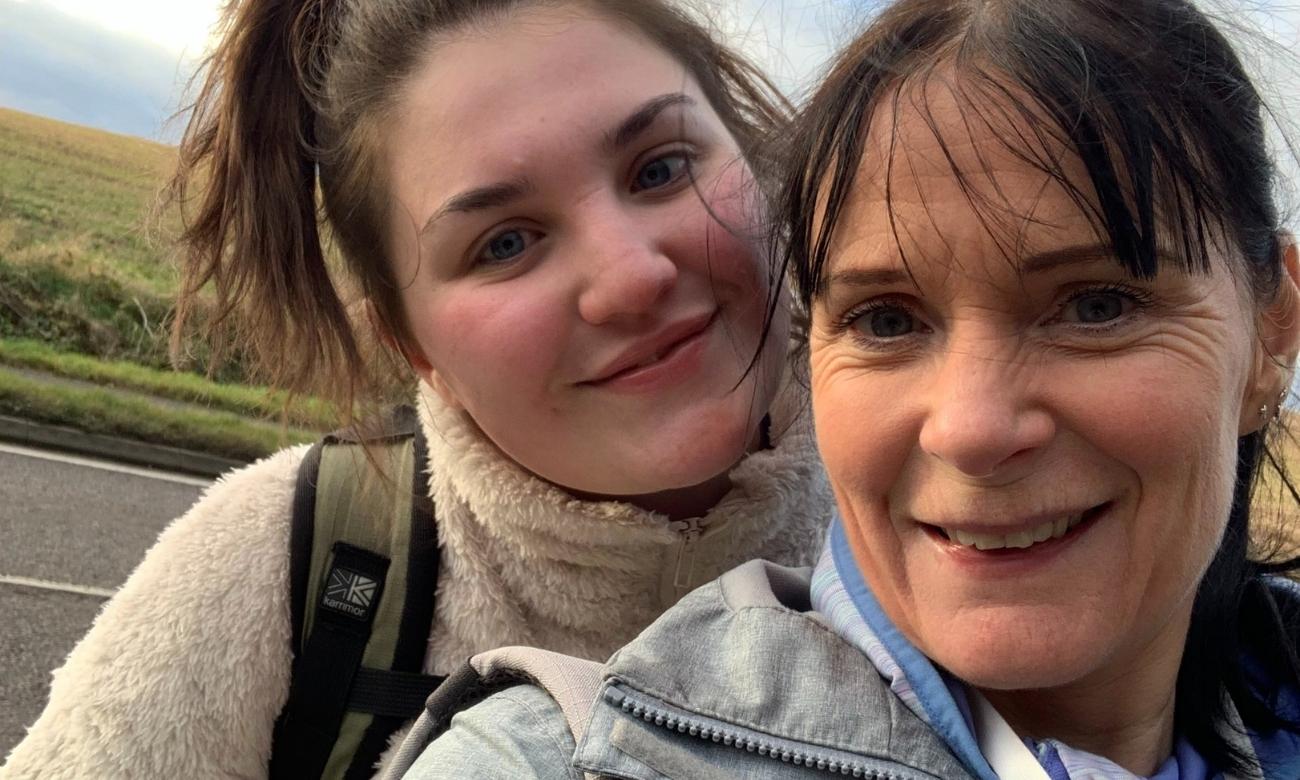 A student with chronic fatigue has completed a 21 mile walk in memory of her best friend on what would have been his 21st birthday.
Adam Salter was diagnosed with a brain tumour in September in 2019. He died one year later at our hospice, aged 19.
To honour his memory, Tamzin Burch (21) – who confesses she hates all kinds of exercise, walked from her Derby home to our hospice, in Loughborough. In doing so, she raised £1,075 – which she has now presented to us.
"From the moment Adam and I became friends I knew it would be a forever thing. I just didn't realise our forever would be cut so short," said Tamzin. "To honour his memory and help a great cause, my mum and I decided to take on this challenge on what would have been Adam's 21st birthday.
"To say this was a challenge, was an understatement. But when I have a crazy idea, I don't think twice. I just regret it in the long run. I am really proud of what we have accomplished. I have ongoing fatigue from various health issues so I didn't think I would be able to. I struggle with strenuous activity, some days I even struggle to get out of bed."
Adam, who was from Hucknall, met Tamzin early 2019 prior to him starting Derby University in the September. Sadly his diagnosis meant he was unable to begin his studies.
On December 8, Tamzin and mum, Kas, took on the 21 miles on what would have been Adam's 21st birthday. Tamzin said: "It took us seven hours. The first six were surprisingly okay but it rained for the last hour and was dark, and windy, and the pain caught up with me.
"But there were a lot of things on the walk that reminded me of him, I even saw a robin which I found quite motivating.
"I am so pleased to have been able to raise this money for Rainbows. I went to visit Adam three times at the hospice and it was a lovely, welcoming environment. I could see how comfortable Adam was there and they helped him make amazing memories. The support the team at Rainbows provided to Adam's family was incredible.
"Adam was humorous, funny, kind and gentle. He cared about people so deeply and was so warm hearted. Even though he was ill, he was always checking in on me to see how I was. He always prioritised other people ahead of himself. He is very much missed."
Kirsty Coxon, Rainbows Community Fundraiser, added: "We would like to thank Tamzin and Kas for taking on this challenge, we know how tough it was for them physically and emotionally. Without the support of our fundraisers, we would not be able to provide care for young adults like Adam so we are extremely grateful for this donation."