The next best place to home, when it's needed most
Rainbows cares for hundreds of families every year who have a baby, child or young person with a serious or terminal illness that means that their lives will be shorter than most.
The care and love we received was unbelievable. Any time day or night there was a friendly face, sympathetic ear and at times a much needed hug
Refer a child or young person
who needs our help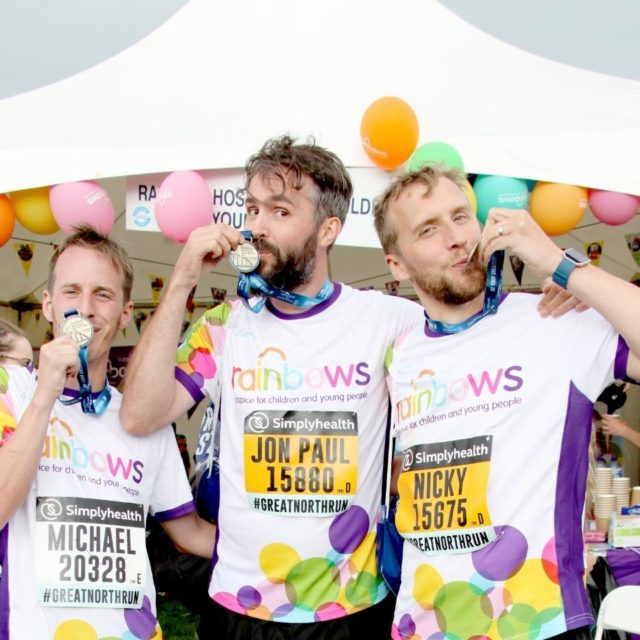 Runners, bakers and superheroes unite!
From world famous runs to Peak District walks, bake-athons and more, there's lots of ways you can support our work.
Fundraise as an individual or group
You mean business,
and so do we
Whether you're looking for a charity of the year, employee volunteer opportunities or sponsorship opportunities; your business can help us brighten short lives.
Other ways to get involved
There's lots of great ways to get involved with us
We're doing everything we can to support Rainbows families.
But we can't do it without you.
Join the team providing expert
care for short and precious lives
Our people help to make moments of joy and laughter in the saddest of circumstances.
Latest News from Rainbows